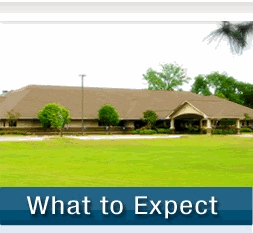 is committed to providing our patients with the most innovative and most technologically-advanced surgical care in the Natchitoches, Louisiana area. We strive to be the best in the surgical field. We are committed to our patients and their families in offering the most complete surgical care available in Natchitoches, Louisiana.

Cane River Surgery Center offers a wide range of surgeries, which includes the latest in laparoscopic surgeries. Dr. William A. Ball, Jr., specializes in breast care, wound care, general surgery and preventative treatments, cancer treatments and surgery, and cosmetic injectables. In each area of medical care, we offer complete diagnostic capabilities with state-of-the-art trained physicians in advanced surgical care.

At Cane River Surgery Center, we focus on making your entire medical experience as comfortable and reassuring as possible. We employ friendly and highly-trained staff to support our physician in assisting the patient through any treatments or surgical procedures required.

Our goal is to provide the highest caliber care for our patients and their families, too.